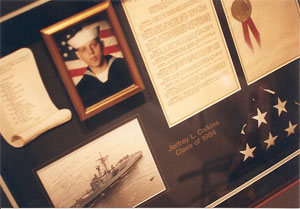 Preserve, protect, and proudly display any treasured objects or collections with a beautiful, one of a kind shadowbox designed just for you. Unlike store bought and do-it-yourself utility frames, all of our materials are preservation quality. Most important, is the way we do it.
No hot glue! No duct tape, masking tape, staples, or other damaging methods are used. You can be confident your treasure will last and look as great decades from now as it does today.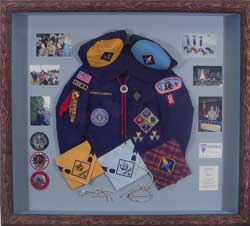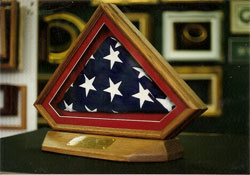 What's more, is the creativity and artful designs that go into our shadowboxes. Each shadowbox is a uniquely beautiful work of art! After all, framing of any kind should bring out the best of what you are framing!