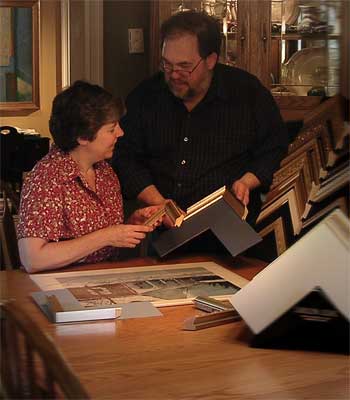 Creative ideas delivered
right to your home
Now you can have expertise of THE FRAME PLACE brought right into the convenience of your home! From the design to the delivery of your framed masterpieces, you will be treated with unprecedented professionalism. We will even hang your pieces perfectly so you can enjoy them right away.
With the In Home Design service you will get our 30 years of experience in the professional custom framing business and a level of beauty, artistry and craftsmanship that our reputation in the Mohawk Valley is built on.

Our goal is to provide the same great design service and the beautiful selection of framing materials to your home as we have in our Mohawk gallery. With this service you have the ability to see the framing choices with your surroundings and the convenience of having us come to you at a time that works with your schedule.
Just call or e-mail us to arrange an appointment.